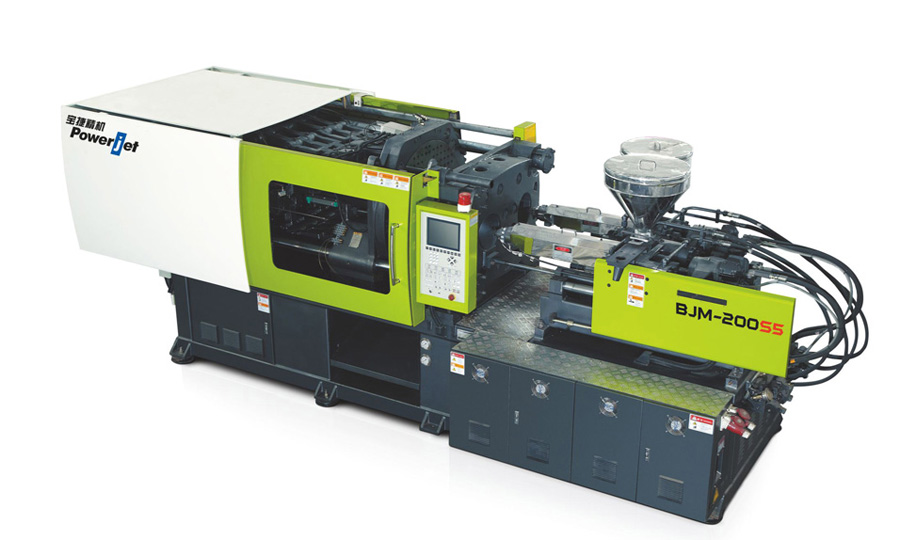 BJM Series – Two Color Injection Molding Machine
Working principle
The Two Color Injection Molding Machine injects the first material into the mould and the plastic takes the shape. After the mould is open, the movable ratary mould platen turns 180 degree with the semi-finished product. Then the machine makes the second injection after the injection nozzles is directed at the cavities of the mould and the mould is closed. For BJM-L series, the two steps is done at the same time( It`s more fast and effective ).
This series machines is equipped with rotary mold platen, which is suitable for producing double color products.
Rotary table is located by machanism, which is precise and stable.
External mold hydraulic and water cooling system are easy for operation and maintenance.
Two independent controls for the shot platforms, injection simultaneously is achieved to shorten the molding time.
Rotary table or rotary shaft is optional to produce many kinds of colorful products.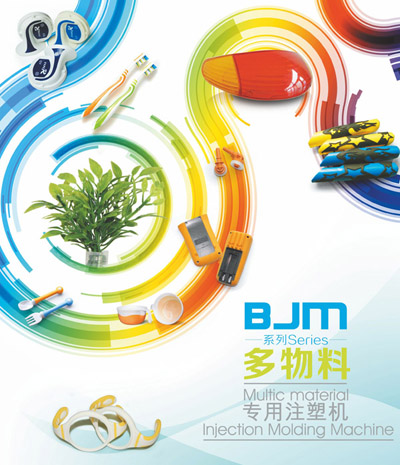 What you can get:
Main Characteristic for Double-color Injection Molding Machines
Main Technical Parameters of Mixed-color Injection Molding Machines
Platen Dimensions Details for all models of colorful molding Machines
A Production Case for your reference
Rotary Table Injection Molding Machine – Producing Two Color Horn Toys




BJM 200S6 Producing baby feeding bottle hands in double color: