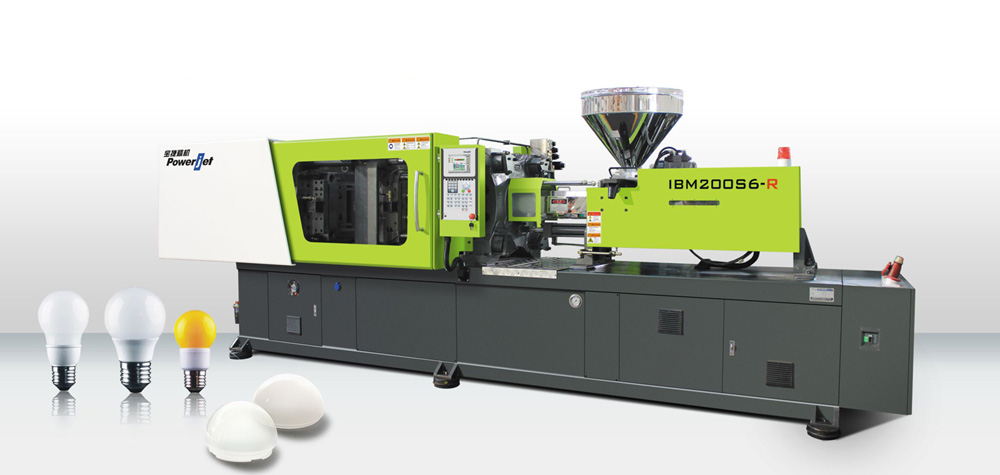 IBM Series – Injection Blow Molding Machine
What is Injection Blow Molding Machine
Why to Choose Injection Blow Molding Machine
Type of Injection Blow Molding Machine
Advantage of Using Injection Blow Molding Machine
What is Injection Blow Molding Machines
Injection Blow Molding Machines are one-step machines that finish two process called injection and blowing. There combine the main functions of injection molding machines and stretch blow molding machines. It can help to save energy and water needs smaller space and produce rapidly.
Why to Choose Injection Blow Molding Machines
There are many reasons you should choose a injection molding machine.
IBM Bottle attributes

Exact Neck dimensions
Thick, even walls
Nearly invisible parting lines
Variety of different finishes are possible
IBM Process attributes

No scrap
No trimming
No waste
Not much auxiliary equipment required
Some characteristics between Injection Blow Molding Technology and Extrusion Blow Molding Technology:

| | |
| --- | --- |
| Injection Blow Molding Technology | Extrusion Blow Molding Technology |
| No scrap | 20-40% scrap during production |
| Uniform wall thickness | Wall thickness variation |
| Bottle weight variation of 1% | Bottle weight variation of 3% |
| Slower cycle time / more cavities | Fast cycle time / less cavities |
| Thin walls difficult to control | Thick & thin wall capabilities |
| Hollow Handleware not possible | Hollow Handleware |
| Necks made with injection molded tolerances | Necks made with blow molded tolerances |
| One technician per 4-6 machines | One technician per 1-2 machines |
| Process is controlled and repeatable with no adjustments | Variable process requiring constant adjustment |
| Almost no ancillary equipment | Lots of ancillary equipment needed |
Type of Injection Blow Molding Machines
Powerjet developed two types of Injection Blow Molding Machines which are both vertical machines.
Normal style injection blow molding machine
Rotary Injection blow molding machine

Advantage of Injection Blow Molding Machines:
Combined with injeciton and blow function in one machine.
Driven by servo moter with close-rope hydraulic system.
High repeatability precision.
High speed and efficient, energy saving and stable, easy for operation and maintanance.
Hydraulic, pneumatic and electrical controller is adjustable.
Suitable for most thermoplastic plastic like PE, PP, PS, PC etc.
Best solution for bottles used in medical and food packing industry, and high appearance industry like LED lights diffuser, cosmetic bottles etc.
Normal Injection Blow Molding Machine`s Platen Size: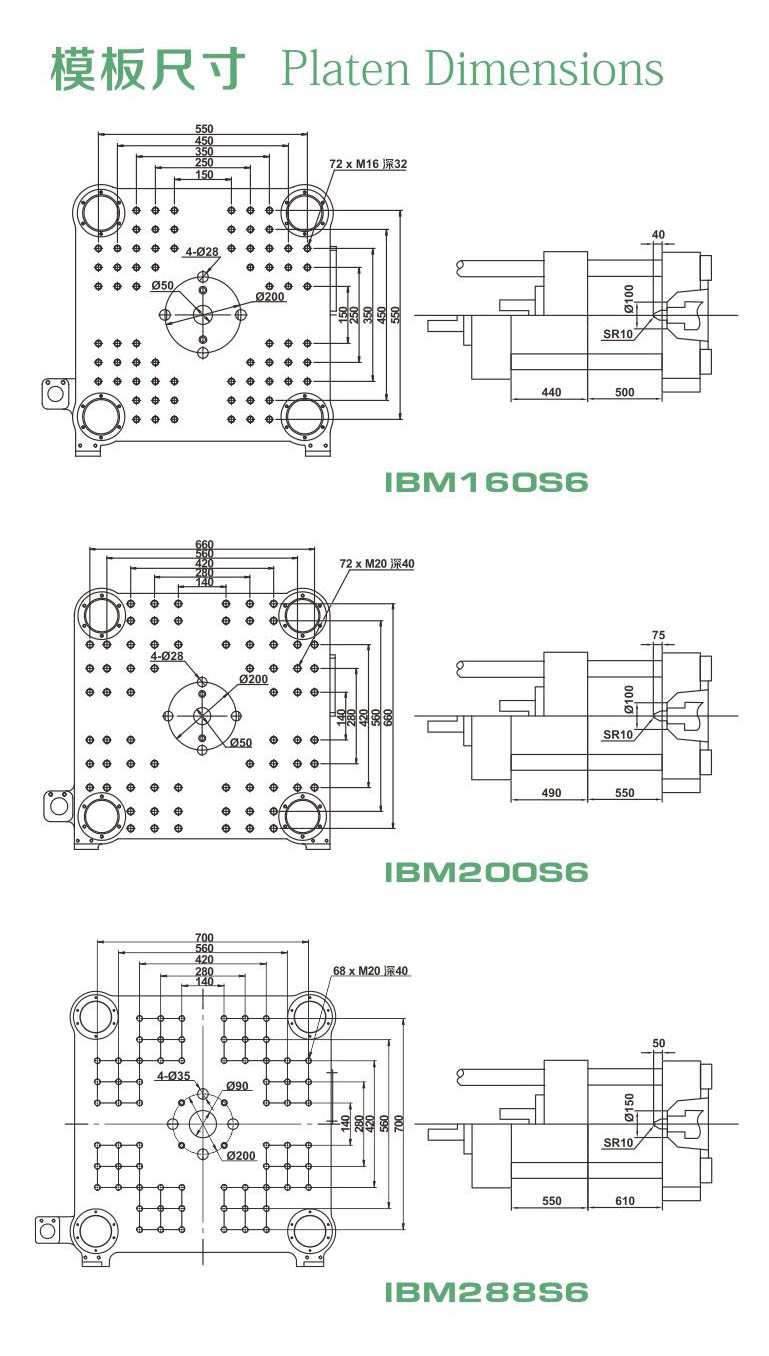 Rotary Injection Blow Molding Machine IBM200S-R Platen Size: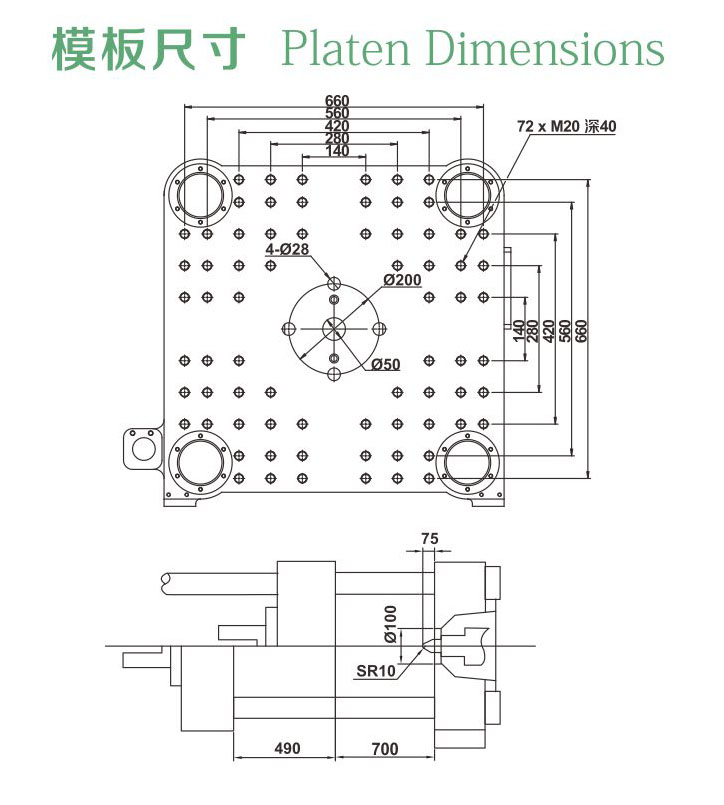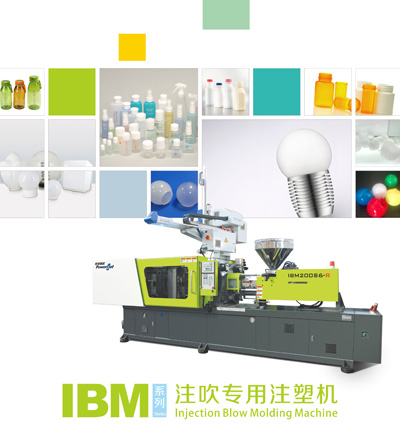 What you can get:
Main Characteristic for IBM Series Injection Blow Molding Machines
Main Technical Parameters of IBM Series Injection Blow Molding Machines
Platen Dimensions for all models of Injection Blow Molding Machines
A Production Case for your reference

Powerjet Injection Blow Molding Machine IBM200S6R Producing LED Bulb Diffusers in 4 cavities:




Powerjet injection blow machine IBM160S producing Pond's cosmetic jars in 2 cavities:




Powerjet injection blow machine IBM160S producing medical pill bottles in 7 cavities: