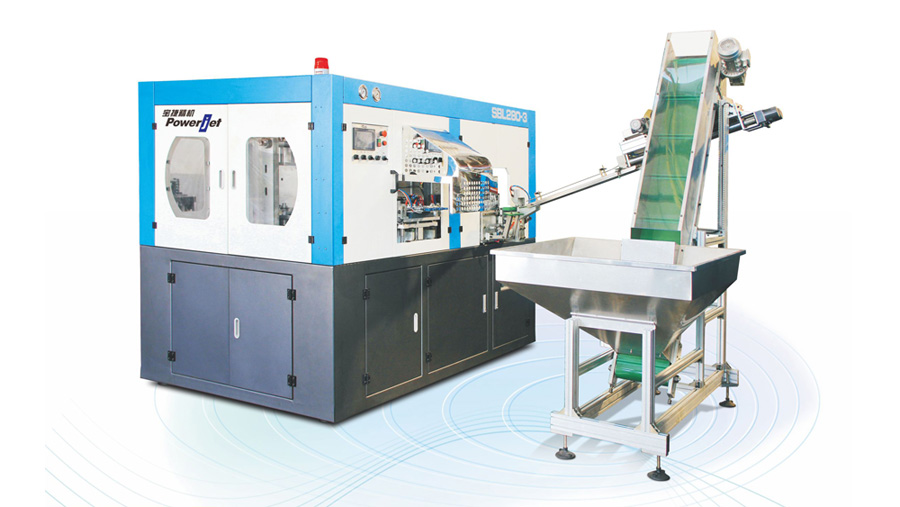 High Speed Automatic PET Stretch Blow Moulding Machines
Advantage of High Speed Automatic PET Stretch Blow Moulding Machines as below:
Toggle mould clamping mechanism guarantees big clamping force, no expansion of mould, no increase of high pressure air consumption.
High-performance chain driven by servo motor ensures stable, fast and accurate operation.
High-pressure cylinder sealing and independent controlled stretch bar guarantees reliable sealing and accurate stretching.
Automatic perform handling equipment and robots for perform loading & take-out make production process fully automatic.
Latest high speed PLC and Chinese-English HMI are adopted. The time setting can be accurate in 0.01 second. It makes the operation

more easy and the technical setting more accurate.

High quality pneumatic parts are imported from Europe or Japan. Fast feedback solenoid valve (from Germany) is adopted in high-

pressure blowing. It ensures the second blow time accurate and controllable.

Close-loop heating control system with corresponsive high accurate digital meter, and imported adjustable high power frequency

controller, make sure stable heating, energy saving and not to be aff6cted by fluctuated voltage. IR lamp which is most efficient for PET

heating, is fully considered for lower power consumption and higher production efficiency.
Description
UNIT
SBL280-1
SBL280-2
SBL280-3
Clamping force
KN
280
280
280
Mold height
mm
255~285
255~285
180~240
Mold open stroke
mm
205
205
195
Bottle capacity
ml
5000
2500
600
Reference oput
BPH
500
1800
3000
Max. diameter of neck
mm
120
90
38
Max. diameter of bottle
mm
180
130
70
Max. height of bottle
mm
335
335
335
Mold cavities
1
2
3
Central distance
mm
–
152.4
76.2
Power rating
KW
38
38
38
Power consumption
KW
<20
<20
<20
Operation pressure
Mpa
0.8
0.8
0.8
Air Consumption
M3/min
2.0
2.0
2.0
High pressure
Mpa
3.0
3.0
3.0
Air Consumption
M3/min
2.0
2.0
2.0
Machine dimensions
M
2.65×1.6×2.0
2.65×1.6×2.0
2.65×1.6×2.0
Machine weight
Ton
2.05
2.05
2.05
* Some data may updated without any notice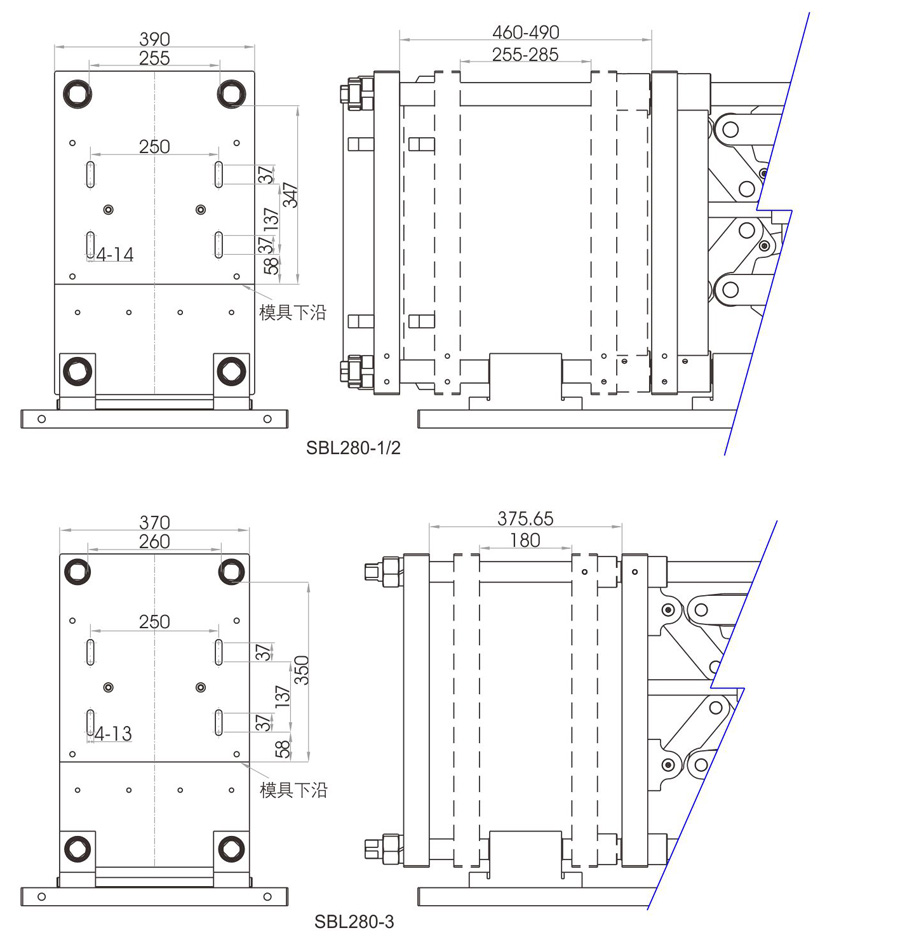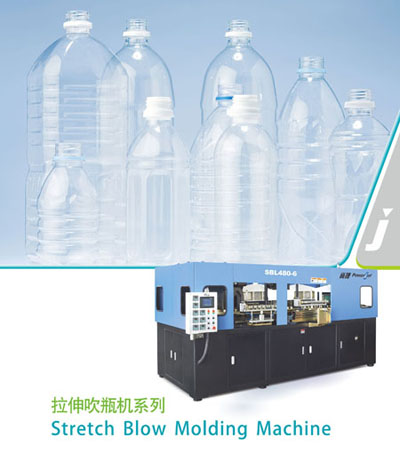 What you can get:
Simple introduction of Powerjet Plastic Machinery Limited
Advantage unit for Powerjet Stretch & Blow Moulding Machines
Details of semi-automatic PP blow molding machines SBL70
Details of automatic stretch blow moulding machine SBL280
Details of automatic stretch blow moulding machine SBL480
Details of automatic hot-filled PET molding machine SBD480
Details of jar/wide-mouth bottles stretch blow machines SBS480
Details of automatic stretch blow molding machine SBS280-1W
Details of Powerjet infrared furnace heater