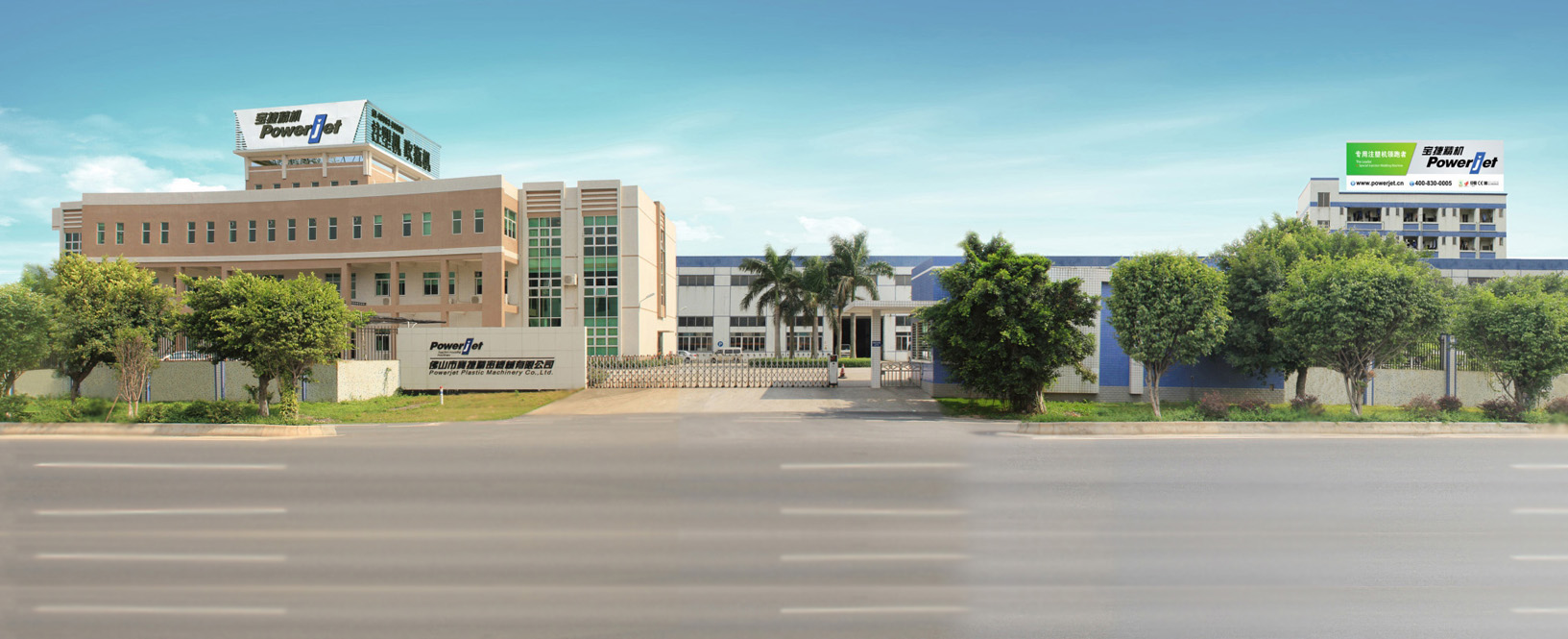 Powerjet Plastic Machinery Co.,Ltd – the great professional manufacturer of injection molding machine & stretch blow molding machine and extrusion blow molding machine. Founded in 1999, Powerjet Plastic Machinery Co., Ltd locates at Nanhai Industrial Park in Foshan Guangdong China. Occupying an area of 30,000 square meters. Advanced equipments like CNC imported from Mitsubishi, Okuma, Doosan are introduced in production.

Powerjet has a large number of experts in plastic machinery industry and management who have the profound study and understanding on the customers' needs, market , machine technology and industry development. The professional team achieves several advantages of Powerjet plastic machines "energy-saving, high performance, high speed, precision". The leading products of V6/S6 plastic injection molding machines save energy power about 25%–60%, which are cost-benefit significantly. We also focus on the development of special machines according to the customers' need, like machines for PET preform, PVC/PPR fitting, thin-walled product, silicone, bakelite, and multi-material products, also provide the turnkey projects for the customers.

Thanks to continuous improvement, We are developing fast. Powerjet takes "customer-centric" business philosophy and builds long-term brand strategy to provide best services for customers from all over the world.

Occupying an area of 100,000 square meters, the newly built-up SANSHUI production base of Powerjet has been put into operation. It is a completely new start for Powerjet to satisfy customers !